Handmade in the Hellmouth came about thanks to our love of all things geeky. We attended lots of comic cons as punters, but got a little bored of seeing the same products over and over again, so we decided to try and make our own designs that we could print onto items ourselves. We had our first comic con stall at Merseycon in 2015 - see picture of a youthful me before I found memes: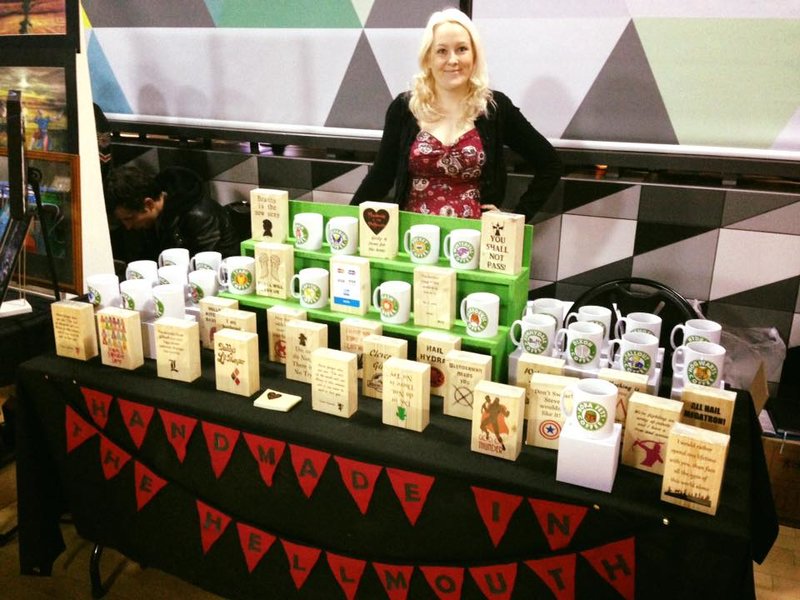 Since then we have grown and expanded our product range, and now appear at several large comic and gaming conventions throughout the UK every year, including last summer's Insomnia show at the NEC: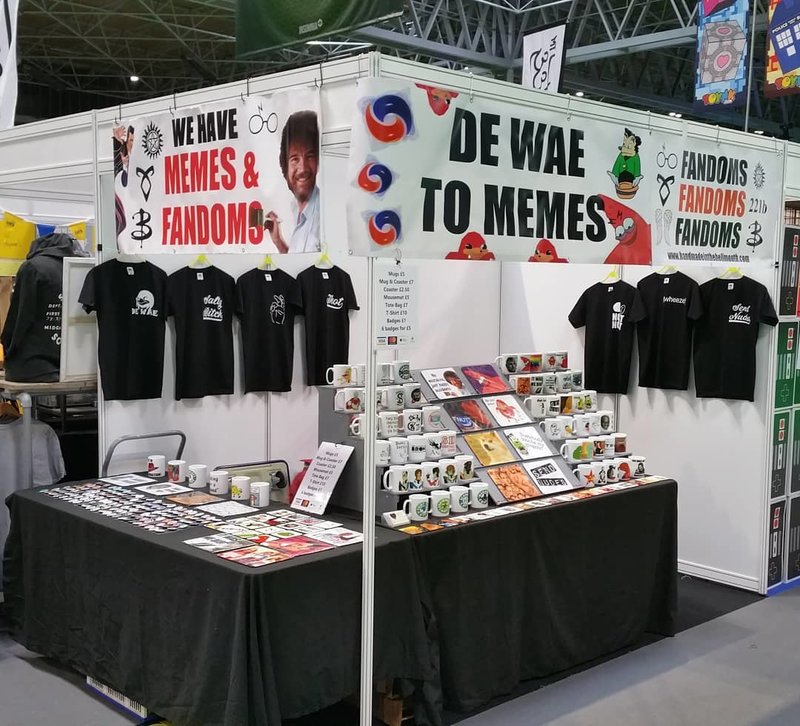 We print all our items ourselves in our workshop at home, and therefore, we can print any design you want, just ask!